Traditional Braces – Rutland, MA
Properly Aligning Your Teeth and Bite
There's a reason why the idea of braces has been around for so long. They remain the standard when it comes to correcting various levels of misalignment, crookedness, and unevenness when it comes to your teeth and bite. Not only do they leave your child's smile looking straighter than ever, but they'll also save them from pain and other complications moving forward. Do you or your child need to correct an underbite or another kind of orthodontic issue? Contact Simply Orthodontics Rutland today to schedule a consultation today to discuss traditional braces in Rutland, MA!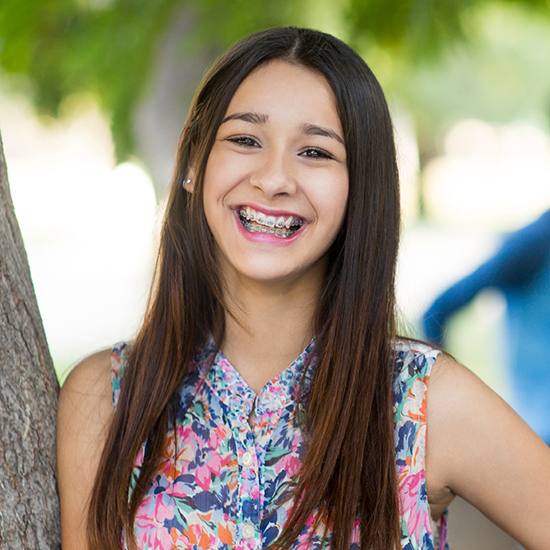 What Can I Expect from Traditional Metal Braces?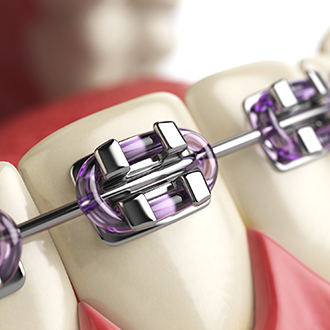 First, we'll perform a detailed examination of your mouth to figure out exactly what corrections we need to make. We'll then schedule another appointment to have the brackets and wires placed. The teeth will be cleaned and dried before we apply a special bonding material. A bracket is carefully attached to each tooth, and the archwire is threaded through each of them before being trimmed. We will then secure the wire by wrapping a series of colored bands around the brackets. As time passes, the brackets and archwire will exert pressure on your teeth to gradually push them into their ideal position.
How Long Does Treatment Take?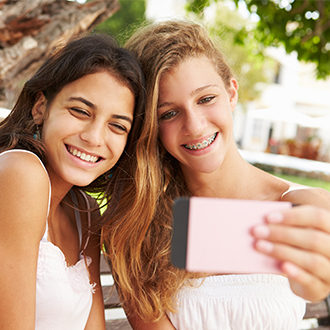 The exact amount of time it takes to complete a traditional orthodontic treatment is different for every patient. Obviously, more severe issues will require longer treatment. The amount of available room and the distance your teeth need to move are also factors. It's also important to practice excellent at-home care and follow any directions we give you; if your braces break or need to be removed for any reason, it could unnecessarily extend the treatment. Usually you'll wear the braces themselves for about one to three years before wearing a retainer (to prevent a relapse) for another six to twelve months.
Are Traditional Braces for Me?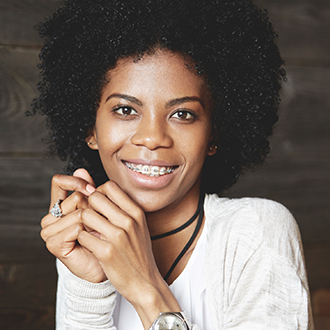 If you think you or your child might need braces, you should schedule an appointment with us. They'll need to determine the exact nature of your dental issue before making a recommendation. Traditional braces are normally recommended for uneven bites as well as misaligned or rotated teeth, but if you have a more minor orthodontic issues, you might be able to benefit from a different kind of treatment. Here at Simply Orthodontics Rutland, we'll help you explore your different options so that you can find a solution for improving your oral health that's both effective and as close to your own preferences as possible.
Understanding the Cost of Traditional Braces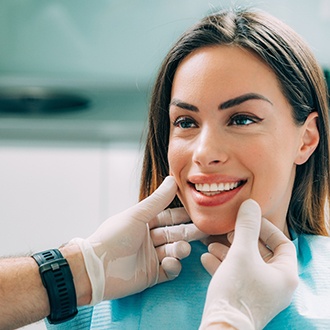 Since each patient's dental needs and smile goals are unique, the cost of braces naturally varies. Don't worry though – our team goes above and beyond to make navigating the price as simple as possible for our patients in and around Rutland. While the best way to get an estimate is by scheduling a consultation, you can also read on to learn a bit more about the price in the meantime!
Factors That Affect the Cost of Traditional Braces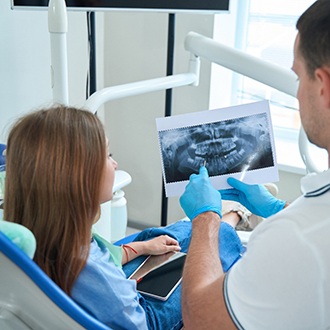 As previously mentioned, there isn't a flat fee for traditional braces – it's completely tailored to the patient's needs! As a result, multiple factors need to be considered, including:
Whether one or both arches of teeth need to be straightened
The severity of the misalignment
If additional accessories, like rubber bands, are needed
Of course, our talented orthodontist will review all of the factors with you during your consultation to ensure you're well-informed of the price. From there, we will review all of your financial solutions, like flexible financing and our special offers!
Professional Braces vs. "DIY" Braces: Which Costs More?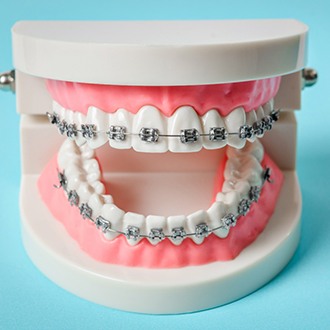 DIY braces or mail-order braces may seem convenient, especially since the upfront cost is often significantly lower. However, cheaper is not always better, especially when it comes to something as important as altering the look and function of your smile. In fact, many patients who have gone the do-it-yourself route have experienced worsened misalignment and even broken teeth, which can be costly to correct. For these reasons, it's important to consider the overall cost as well as what's best for your smile, which is professional braces. Even though the initial investment may be more substantial, you can have peace of mind that you're getting the safe, effective, and reliable treatment you deserve.
Does Dental Insurance Cover Braces?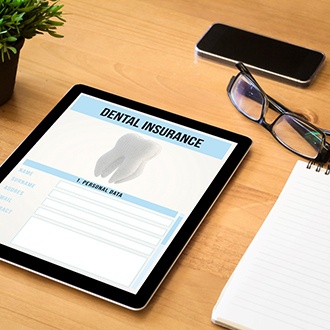 Sometimes, yes! That's why it's important to review the fine print on your dental plan before automatically assuming that your provider won't cover a portion of the cost. The good news is that our team has extensive experience working with, and is proud to welcome, Aetna PPO, Guardian, Humana, and many others. We will do our best to help you understand your benefits as well as answer any questions you have along the way. That way, the process of utilizing your coverage is as seamless as possible!
Options for Making Braces Affordable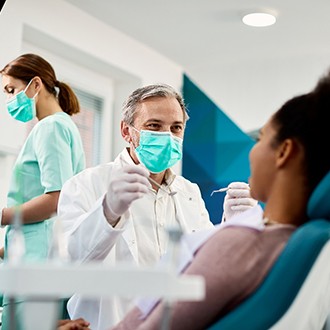 If you don't have dental insurance, then you'll be happy to learn that there are other financial solutions, including flexible financing and special offers! With LendingPoint, you can break up your payments instead of having to pay for your entire treatment upfront. With our periodic special offers, you can lower your out-of-pocket expenses significantly. More good news: learning more about these cost-saving options is as easy as getting in touch with our friendly team!
Traditional Braces FAQs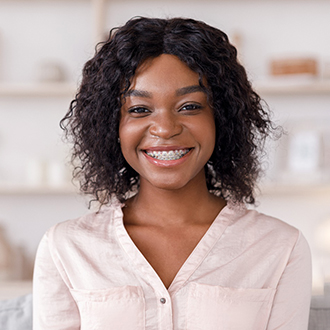 Simply put, if you have questions, we're here to help! In fact, we've dedicated an entire section to frequently asked questions about traditional braces. As a result, you don't have to wait until your consultation to learn more on the topic. Of course, you're always welcome to get in touch with our Rutland team as well, especially if you can't find the answer you're looking for below.
Do Traditional Braces Hurt?
Honestly, there will be times when your teeth are sore – they are being moved into completely new positions, after all! Most often, this will happen in the hours following your adjustments, but the sensation will be short-lived, and it can be combated with an over-the-counter pain reliever. It's also a good idea to avoid crunchy foods. Instead, opt for soft, smile-friendly foods, like oatmeal, yogurt, and scrambled eggs.
Note: if you ever experience any discomfort from a bracket or wire, you can cover it with a piece of dental wax. That way, your braces don't irritate your tongue, lips, or any of the soft tissue in your mouth.
Am I Too Old to Get Braces?
Absolutely not! Although many patients are worried that they are "too old" for braces, the truth is that there isn't an upper age limit. Whether or not you're a candidate depends on factors like the state of your oral health, not your age. Remember, straight teeth can positively impact your confidence, oral health, chewing patterns, and even your speech, so don't let something as simple as your age stop you from scheduling a consultation!
What Happens After You Get Your Braces Off?
Once your braces have moved your teeth into their properly aligned positions, it will be time to move onto the next step: preserving your beautiful new smile. To prevent orthodontic relapse (a phenomenon where your teeth begin to move back to their previous positions), we provide our patients with a custom retainer. As your teeth "set" in place, we recommend wearing it as much as possible. However, it won't be long before you can transition to wearing it only in the evening.
What Can You Not Eat with Traditional Braces?
To avoid an orthodontic emergency, we recommend that our patients avoid sticky and crunchy foods, such as caramel, whole apples, popcorn, and raw nuts. It's also a good idea to keep sugary foods and drinks to a minimum since this can contribute to the development of cavities and can negatively impact your treatment. If you're away from home or don't have control over the menu, then cut up pizza crust, corn on the cob, bread, and similar foods to avoid damaging your brackets or wires.
Can You Drink Coffee with Traditional Braces?
You can! It is important to keep in mind, however, that this dark-colored beverage can quickly stain your teeth. Since a portion of your teeth are covered by the brackets, this can result in uneven discoloration at the end of your orthodontic treatment. That's why we strongly encourage our patients to use a straw. It's also a good idea to sip on water simultaneously and brush your teeth after about 20 minutes or so.