Orthodontic Services – Rutland, MA
Comprehensive Orthodontic Care Under One Roof
Whether you want to get ahead of the curve with your child's orthodontic treatment or you want to explore image-friendly options for correcting your own bite, our team is here to make the process as simple as possible for you. All your orthodontic needs can be met right here at Simply Orthodontics Rutland, from traditional braces to Invisalign and more. Give us a call today to schedule a consultation with us and learn how we help you and your loved ones enjoy straighter smiles through orthodontic services in Rutland, MA.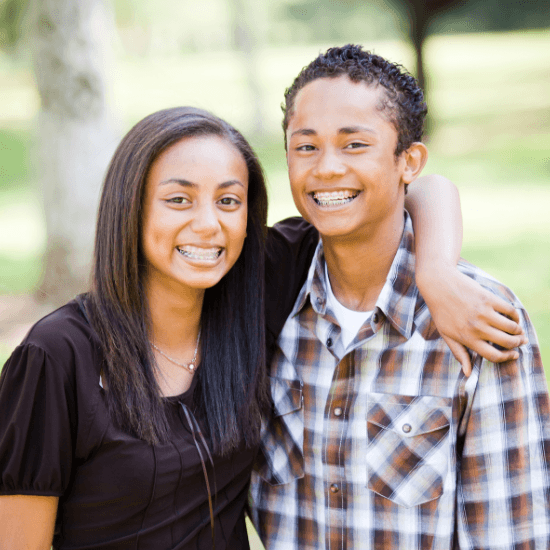 Traditional Braces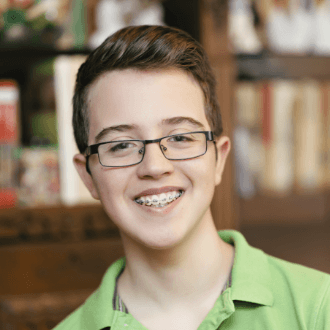 Orthodontists have been using traditional braces for decades, and they remain a highly effective option for addressing severe overcrowding, misaligned bites, large gaps, and other complex orthodontic issues. As you're likely aware, a number of metal brackets are attached to your teeth and are connected to each other with a wire. As far as both the benefits of the treatment and the longevity of the results, metal braces are one of your best options for addressing serious complications.
Learn About Traditional Braces
Invisalign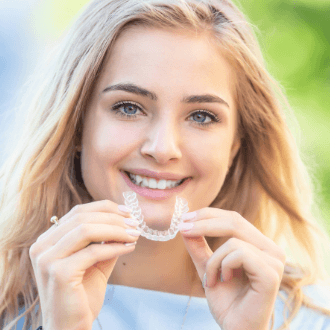 Adults and teenagers that would like to avoid metal orthodontics altogether can ask about Invisalign clear aligners. If we decide this treatment is right for you, we'll give you a series of plastic transparent trays designed to be worn on the teeth; each tray needs to be worn for at least 22 hours a day, and you'll replace it with a new one every two weeks or so until the preferred alignment is reached. The trays won't be noticed by most people, and they can be removed during meals. The average treatment time for Invisalign is about 12 to 18 months. Bear in mind that this procedure is normally only recommended for mild to moderate orthodontic issues.
Clear/Ceramic Braces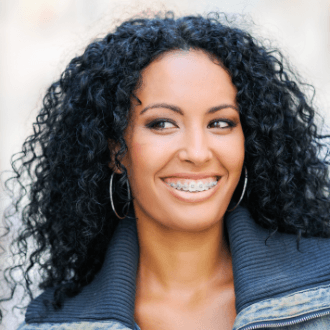 Many patients end up feeling very self-conscious about wearing braces, but there's a way we can make the treatment much less visible. Using see-through ceramics instead of metal will help your brackets and wires blend in when placed in your mouth so that you won't have to worry as much about unwanted attention. This can be a good option for older, image-conscious patients, but there are cases where more flexible traditional braces may still be the best option, such as for particularly extensive cases of misalignment.
Self-Ligating Braces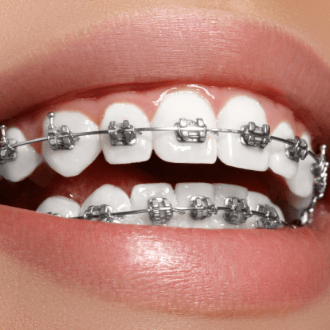 If you're worried about the discomfort and frequent appointments that's normally associated with traditional orthodontics, you might think about using self-ligating braces as an alternative. They're fitted similarly to regular braces, but thanks to a sliding mechanism, the brackets and wires will move naturally with the teeth as they move towards their ideal position. This results in a much more comfortable treatment that requires fewer visits and less time while also still ensuring that you see quality results.
Learn About Self-Ligating Braces
Pediatric Orthodontics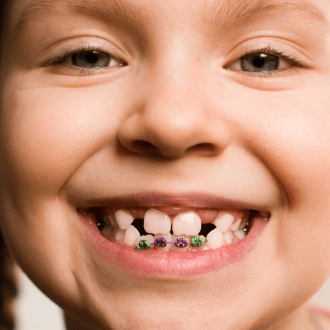 Sometimes a younger child – specifically one between the ages of six and nine – might benefit from a type of orthodontic treatment. The goal is normally to adjust the jaws and help them develop properly so that their permanent teeth can erupt safely; we'll also aim to improve the overall alignment of the jaw. Such procedures are only performed after baby teeth have fully erupted, and the treatment might include the use of devices such as expanders, growth appliances, and partial braces.
Learn About Pediatric Orthodontics
Adult Orthodontics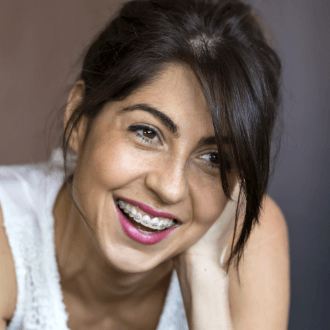 Did you think orthodontic treatment was only for children and teenagers? Nowadays about a quarter of orthodontic patients are adults, whether they want to correct crooked teeth or correct a relapse from a treatment they received earlier in life. From traditional braces to Invisalign clear aligners and other options, we'll make sure your orthodontic experience is as simple and straightforward as possible and that you receive an appropriate form of treatment that suits your lifestyle.
Learn About Adult Orthodontics
Orthodontic Appliances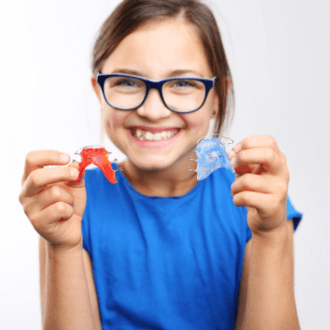 An orthodontic appliance can be many things. It might be the retainers you wear after traditional braces are removed, or it might be an expander to widen the hard palate of your child's mouth so that there's plenty of room for their permanent teeth. It could also mean the fixed retainers used to prevent the front teeth from becoming crooked again. At our orthodontic office, we'll explain what each of these appliances do and how we'll use them to fulfil your orthodontic needs.
Learn About Orthodontic Appliances
Dentofacial Orthopedics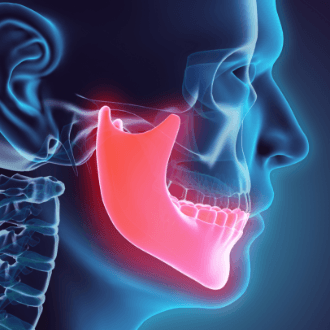 When we design a treatment specifically to focus on how the teeth and dental arches align, the practice is called dentofacial orthopedics. Our focus may be on straightening teeth, but we're also able to help guide the development of the facial bones. This sort of treatment is highly recommended for a child that has a severely misaligned jaw that could lead to problems later in life. Commonly, we might give them a palate or lower jaw expander along with headgear.