Emergency Orthodontist — Rutland, MA
Quick, Compassionate Care When Emergencies Strike
Orthodontic treatment requires a pretty big commitment from you—and among everything that you must keep in mind, the possibility of experiencing an orthodontic emergency exists, especially if you aren't diligent! From broken brackets to snapped wires and everything in between, these issues can be frustrating and uncomfortable, and you might not have a clue how to handle them. At Simply Orthodontics Rutland, our friendly and experienced team is happy to walk you through every stage of your treatment when you're dealing with an orthodontic emergency. We understand that accidents happen, and it's our hope that we can help you get through this situation as quickly and comfortably as possible. That's why we're ready to offer quick, compassionate care when emergencies strike!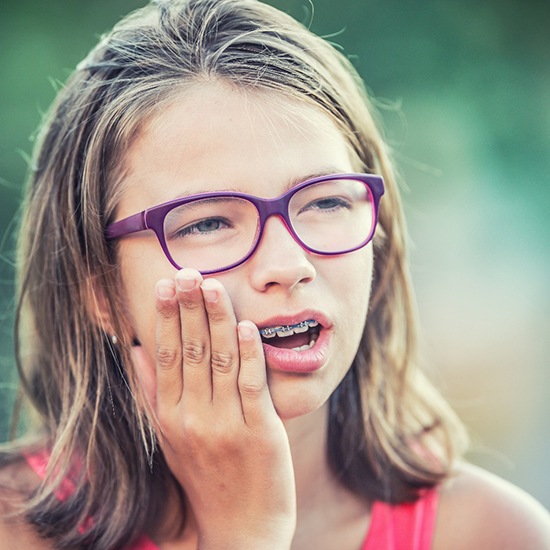 Why Choose Simply Orthodontics Rutland for Emergency Orthodontic Care?
Same-Day Emergency Appointments
Experienced Orthodontic Team
Dental Insurance & Financing Options
What to Do in an Orthodontic Emergency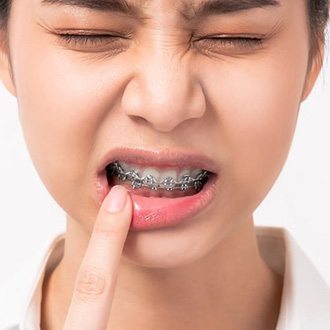 It's understandable to feel a little alarmed when you experience any type of emergency, and orthodontic ones are no exception. However, the last thing you want to do is panic—no matter what your situation looks like, keeping calm and taking the appropriate action will ensure that your smile isn't in immediate danger. Here are some simple steps you can follow:
Call Our Office – If you don't know how to handle your situation, you should call us quickly. We'll usually be able to assess the situation over the phone and begin walking you through what steps you should take. This usually includes things like rinsing your mouth with water or applying orthodontic wax.
Schedule Your Appointment – We'll help you schedule an appointment within the same day if your situation calls for it, although sometimes the issue can wait until your next routine checkup visit. However, if you need to come in, we'll immediately inspect your orthodontic appliance(s) upon arrival and determine the best course of action.
Get The Urgent Care You Need – Once you're in our office, we'll be able to address your situation and ensure that your orthodontic treatment isn't derailed. But most importantly, any discomfort you're feeling will be quickly resolved! In some cases, a follow-up appointment may be necessary, but we'll be sure to help you set this up if needed.
The Most Common Orthodontic Emergencies
Whether you believe your situation to be an emergency or not, it's always a good idea to contact us when you experience a complication with your orthodontic treatment. It's worth mentioning that most orthodontic emergencies can be handled at home over the phone with the help of our dental team. However, it's never wise to leave anything to chance; listed below are some examples of common orthodontic emergencies and how they're best handled:
Understanding the Cost of Orthodontic Emergencies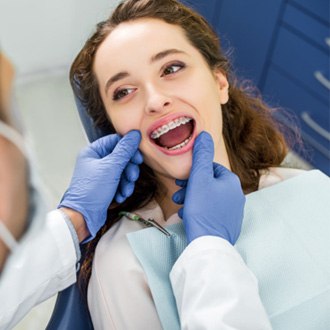 Since no two orthodontic emergencies are exactly alike, it's difficult to know how much treating yours will cost before you reach our office for evaluation. Once we've had a chance to look at your situation, we'll review our findings with you, explain our recommendations and go over all the estimated costs. We never want the cost of treatment to prevent you from getting the care you need, which is why we take numerous dental insurance policies, accept Medicaid and offer third-party financing options through LendingPoint.
How to Prevent Orthodontic Emergencies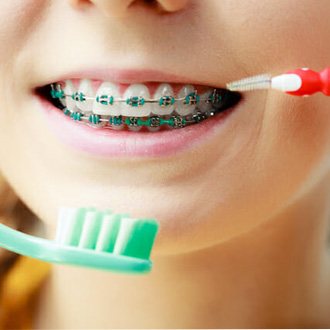 Even though many orthodontic emergencies are caused by unavoidable accidents, there are still plenty of ways you can reduce your risk of running into one of these scary situations. Consider the following:
Practice thorough oral hygiene, including brushing and flossing daily.
Follow the dietary restrictions and specific care instructions we provide you with.
Wear a custom-made sports mouthguard while participating in sports or physical activities.
Refrain from chewing on hard objects like ice cubes, pen caps or even your fingernails.
Visit us for your regular checkup appointments to ensure your treatment remains on track!