Experienced Rutland, MA Orthodontist
Get to Know Dr. Sam Alkhoury
Ever since he began his orthodontic office in 1994, he's loved being able to change people's lives by creating confident, dazzling smiles that they'll be excited to show off to their loved ones and the world. He prides himself in developing strong relationships with patients and looks forward to welcoming you and your family to our orthodontic office soon. Until that time, comes, though, you can start to get to know him right now!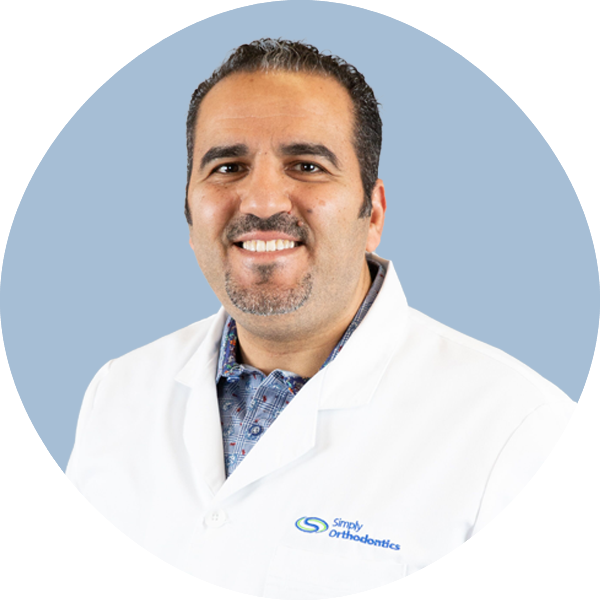 Why He Became an Orthodontist
The first time Dr. Alkhoury had a chance to experience orthodontics was when his 17-year-old sister received braces. He saw for himself how her smile gradually improved and how she became more confident and outgoing as a result. It made a strong impression on him, and at that moment he decided that he wanted to be able to offer the same life-changing experiences to others so that, like his sister, they could enjoy all the benefits of a straighter smile. He's happy with the career he chose along with all the people he's met as a result.
Where He Studied Dentistry
Dr. Alkhoury earned his dental degree from Boston University and, after graduating with honors, completed a residency in Advanced Education in Orthodontics and Dentofacial Orthopedics at New York University. He has since become a widely respected practitioner; in particular, the American Academy of Orthodontists recognized him for the outstanding care he provides as well as his dedication to providing exceptional treatment. He's always striving to improve himself by staying current with the most up-to-date techniques and technologies. He is currently a member of the following organizations:
Massachusetts Dental Association
American Academy of Orthodontists
American Dental Association
What He Likes to Do Outside of the Orthodontic Office
At home, Dr. Alkhoury loves being able to spend time with his family and cheer on his team, the Red Sox. He also enjoys the opportunity to travel the country.