Pediatric Orthodontics – Rutland, MA
Get an Early Start on Fixing Their Smile
Sometimes orthodontic problems appear at a very young age and get worse as your child gets older. It will be much easier to take care of such problems during these early stages while the teeth are still growing. That way, not only will you ensure that your little one's smile stays healthy in the future, but you could also save money on potentially costly treatments! Here at Simply Orthodontics Rutland, we're happy to examine children as early as the age of seven to determine whether or not we should get a head start with pediatric orthodontics in Rutland, MA.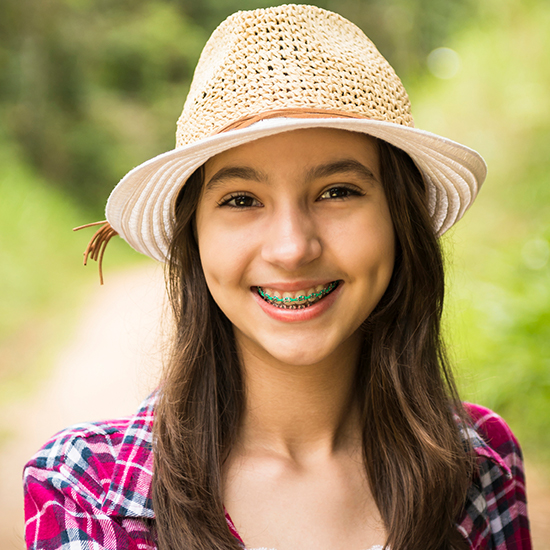 What is Pediatric Orthodontics?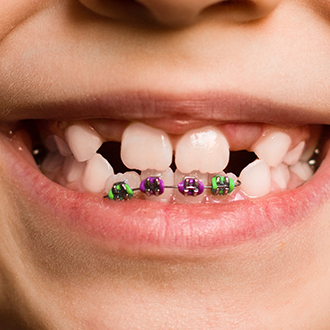 Around the age of seven, we'll be able to recognize the growing patterns of your child's teeth and jaw so that we can predict whether you can expect problems to develop later in life. Depending on what we find, we might plan a pediatric orthodontics treatment in order to avoid complications such as overcrowding, misalignment, and bit problems; we may also help you address non-nutritive habits such as thumb sucking. Ultimately, we want to ensure that there's enough room in the mouth for your child's permanent teeth to erupt when the time comes.
What Kind of Treatments Accompany This Specialty?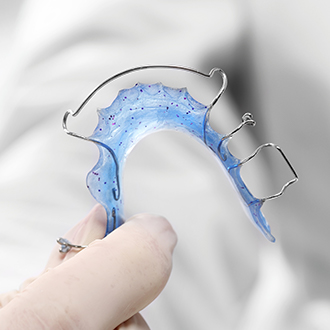 Pediatric orthodontic treatments may involve headgear and other functional appliances; it could also include limited phase braces (essentially, braces worn for much less time compared to traditional braces). Depending on what specific concerns we have, we might provide your child with a specialized retainer, a space maintainer, or an expansion appliance. These treatments normally last around 9 to 12 months – in other words, they'll take much less time that traditional braces and other full orthodontic treatments. Of course, each child has different needs, so the type of treatment required will vary depending on the situation.
What are the Benefits of Pediatric Orthodontics?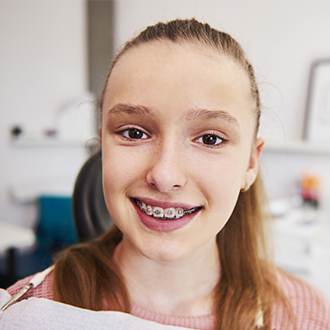 You and your child will come to appreciate the benefits that come with early orthodontic intervention. Pediatric orthodontics creates a healthy amount of space in your little one's mouth, greatly lowering the risk of tooth impaction (a condition where a tooth is unable to emerge from the gums). Also, correcting certain issues will prevent your child from developing a speech problem. In general, the treatment should influence your child's growth in a positive way, and it will give us a chance to help them break poor oral habits and enhance the overall appearance of their smile. Is your child around the right age for pediatric treatment? Call us today to set up their first consultation!