Clear/Ceramic Braces – Rutland, MA
A Clear Way to Correct Your Teeth
Metal braces can be effective for older patients, but they can also be embarrassing; adults who work in an orthodontic office or teenagers about to leave for college may not be eager to start a treatment using traditional orthodontics. Luckily, there's a way to maintain your appearance without compromising the quality of the results! Clear/ceramic braces from our Rutland, MA orthodontist can be used to correct significant orthodontic issues without standing out too much whenever you smile. Wondering if you or your child could benefit from this treatment? Call our orthodontic office today!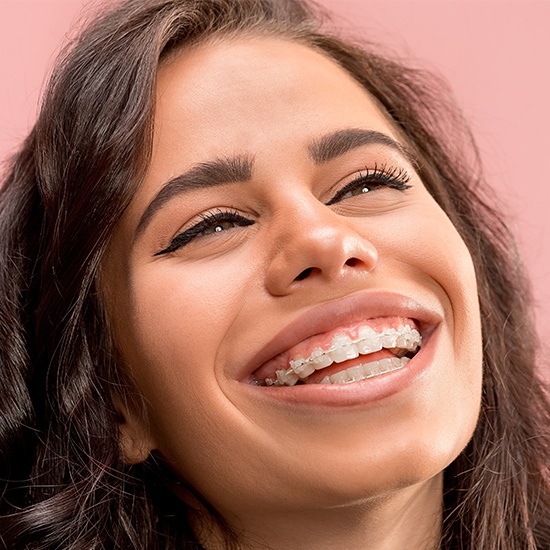 Are Clear/Ceramic Braces Right for Me?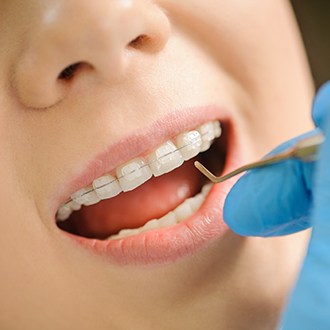 Adults and teenagers can both benefit from a more subtle orthodontic treatment that makes it easier to smile without worrying about catching someone's eye for the wrong reasons. Generally, clear/ceramic braces are recommended in cases where Invisalign wouldn't be able to make the needed corrections. However, they're not usually given to younger patients whose adult teeth still need time to grow. By waiting until your child has reached a certain point of dental development, we reduce the risk that the appliance will break.